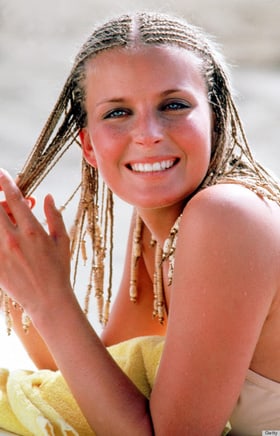 In Vintage Saturday we have here Bo Derek nude sex scene from 1984 film Bolero.
This is a 90% porn video, only change is that there is no dick here. First Scene is really weird one and I really don't know what is going on here. Bo Derek is laying completely nude while some girl is doing some weird shit on her. She drops some liquid on her skin and start to lick it all up slowly from boobs to her pussy. After licking for a while she just falls dead on her.
[irp]
But the biggest funny thing is that she playing a virgin in this film. The guy fucking her is supposedly fucking in a virgin pussy and she pretending to feel the pain. Of course she is just acting because when this movie was released she was 28 and by then must have taken atleast 50 cocks. He is probably actually fucking her, considering that they loved doing method acting back then.